About CustomTech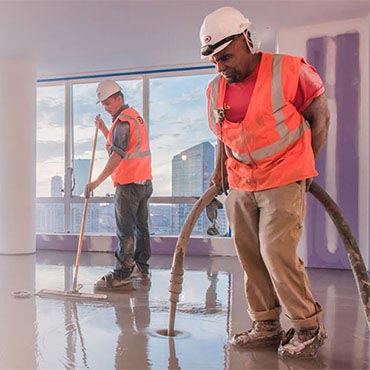 CustomTech from Custom Building Products - the brand flooring contractors have trusted since 1964. Engineered to exceed the most stringent requirements, CustomTech products deliver exceptional strength, durability and ease of use.
CustomTech offers real solutions to the challenges contractors face on the job every day, whether it's a common issue like young concrete - or the challenge of pumping leveler up 60 stories in high-rise construction.
This full line of flooring prep products incorporates the most advanced technologies available.
---
Co-developed by Custom Building Products and top commercial contractors, CUSTOMTECH is the industry's most advanced flooring preparation system.
Watch Video
Visit Website
---
Silk™ Patching and Finishing Compound is a fast-curing, calcium aluminate based, patching and finishing compound that provides a smooth finish to a variety of substrates prior to the installation of floor coverings. Formulated with Controlled Cure Technology,™ Silk™ eliminates installation problems of bond failure, crumbling, mildew and staining of resilient flooring due to free-moisture found in traditional underlayments. Its rapid setting formula allows installation of most floor coverings in as little as 30 minutes.
Watch Video
Visit Website
---